Nate Diaz trolls Conor McGregor after UFC 196…
After an injury in training forced UFC Lightweight Champion Rafael dos Anjos out of UFC 196, Nate Diaz stepped in on 11 days notice to fight Conor McGregor. Many other fighters stepped up and offered to fight on short notice, including Donald Cerrone, Anthony Pettis, and even UFC legend BJ Penn. Ultimately, the UFC chose Diaz as the best replacement for Conor.
It was widely reported that Diaz was training for a triathlon and in excellent physical condition ahead of this fight. After the short build up to the fight and the Brazilian jiu jitsu Black Belt's stunning submission of McGregor, The Stockton Bad Boy has posted more information on the series of events leading up to the biggest win of his career.
"They called and said 'McGregor only wants to fight you.' And they gave me a fuck load of money and I said: 'I want more of that shit. How about that motherfucker? You think I'm just taking some fight? Fuck that, pay me.' They called me, I didn't ask."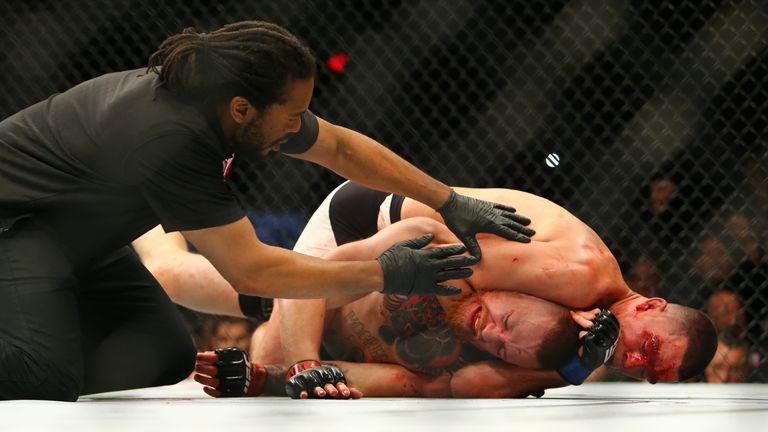 Nate Diaz never actually asked to be the replacement, the UFC ushered him in to this fight, knowing it would be a great match up. The fight failed to disappoint, "The Notorious" battered Diaz early in the fight before getting caught clean with multiple punches and eventually being submitted by rear naked choke. After the fight was over, Diaz posted a video of what he was doing before he got the call to come in on short notice at UFC 196, and it doesn't look like he was training.
Skip to Page 2 to view the video