Mason Menard Stiffens Eudy Bernardo in Knockout of the Year Candidate.
Mason Menard may not be the most popular boxer in the world, but he has steadily climbed the rankings and confirmed his status as a legitimate contender after his brutal knockout of Eudy Bernardo this past weekend. The previously undefeated Bernardo loses for the first time in 22 professional bouts.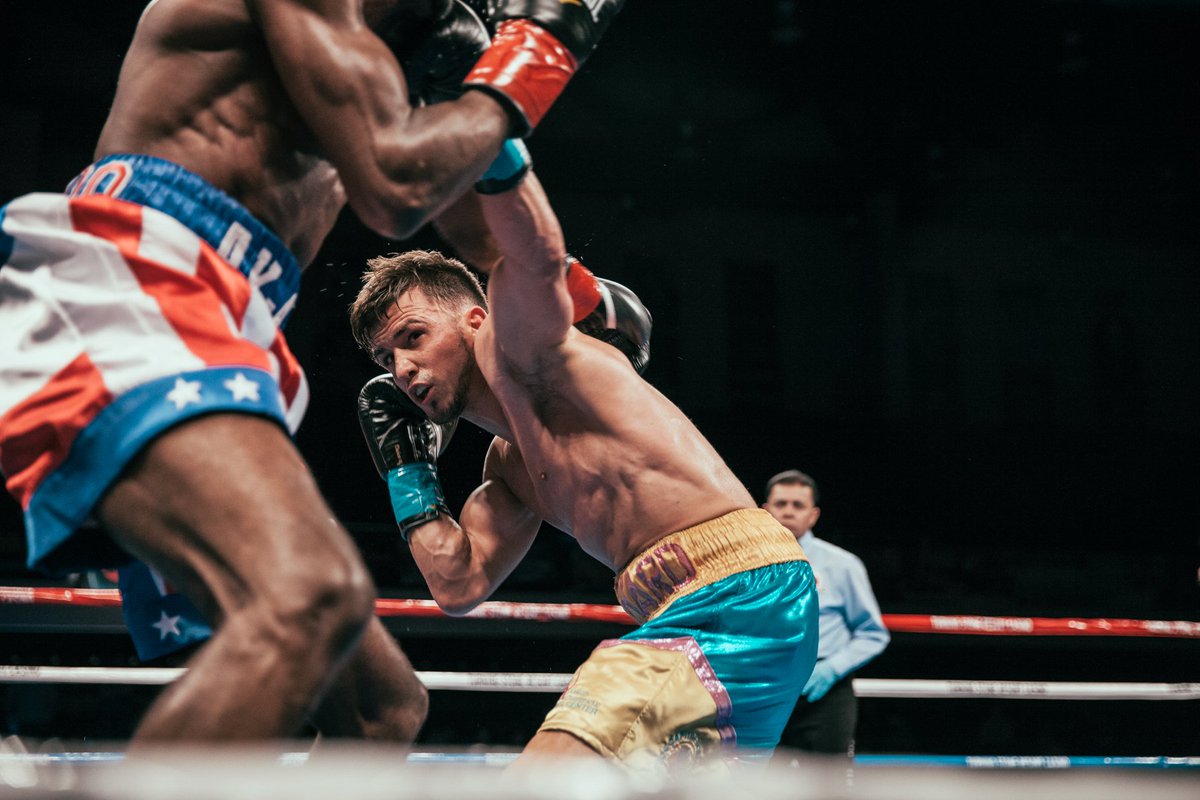 Menard completely outclassed the Dominican born Bernardo in three rounds of action. Bernardo hit the canvas once in round two before getting stiffened like a board by a heavy right hand in round three. After this highlight reel knockout, "Rock Hard" is a contender to watch in the lightweight division.
The video shows Menard feinting and ducking as he traps Bernardo in the corner. Menard feints a left hand before stepping in and delivering a perfect counter right as Bernardo jabs, putting him unconscious before he hits the canvas. Vicious one punch ko. Watch the video below.
Bernardo was taken from the ring by stretcher, but has since recovered and is in good health following the devastating knockout blow. "It's a great feeling to get a victory, but I'd rather my opponent walk out of the ring. I saw he was seriously hurt and I got down on one knee and said a prayer for him." Said Menard in the post fight interview.
The 27 year old has improved his record to 31-1 with 23 knockouts. He is expected to face a step up in competition after passing his toughest test to date with flying colors. The WBA currently ranks Menard as the #15 Lightweight in the world. Menard's promoter, Greg Cohen, called for a title shot against Jorge Linares, Rances Barthelemy or Terry Flanagan after the fight.