The sport of Muay Thai kickboxing has a handful of it's own superstars within it's home country of Thailand. One of the most famous and polarizing fighters in the sport is Buakaw Banchamek. His aggressive style and lethal technique make him one of the most entertaining martial artists in the world. Buakaw has won multiple titles within Thailand and also won the K-1 World MAX Championships in 2004 and 2006. He also began a career as a professional soccer player in 2014.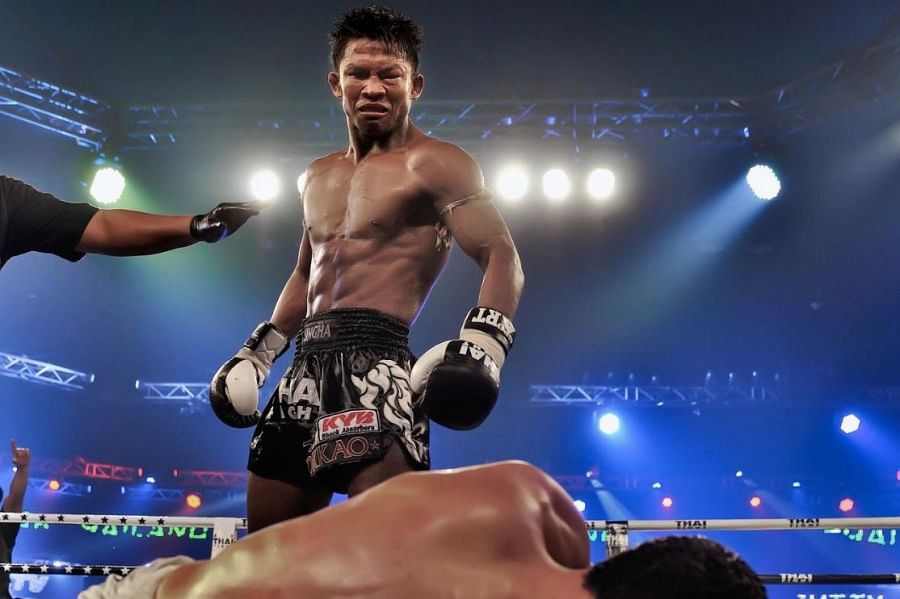 Muay Thai is one of the most brutal martial arts on the planet, and the training methods seem beyond crazy to some people. A common training regimen has professionals training 2-3 times per day, every day. The temperature reaches 100 degrees, with the humidity factoring in to make it feel even hotter. Fighters are expected to train and compete year-round in order to get a chance at a title. The toughness that is created through this type of training is unmatched by any other sport.
In this video, Buakaw is filmed chasing his trainer all over the gym and into the street. He unleashes some lethal kicks and punches in the process. Watch the whole video to see the trainer get his revenge.

Buakaw has competed in 261 official kickboxing bouts. Now 33 years old, the Thai native started training Muay Thai at the age of 8. He rose to prominence under the name Buakaw Por Pramuk. Por Pramuk was the name of the gym he trained at in Bangkok, Thailand. It is common for Muay Thai fighters in Thailand to use their gym's name as a surname. He now operates his own gym, Banchamek gym.
There's more…